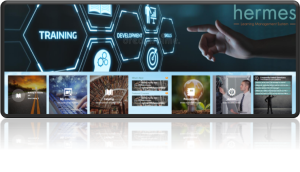 Whether on-boarding new employees, updating knowledge or managing a new functionality, the LMS can provide immediate self service access, offering online training at all levels.  
The LMS has been developed around various Curriculum, following a logical progression through the Hermes Cargo Management System.
The following is a taster or what we can offer.
LMS Overview
Hermes Learning Management System (LMS), giving our customers 24/7 access to training content, instructional videos, and how-to guides – guaranteed to make training simple, efficient and cost-effective.
Contact David Jarvis at djarvis@hermes-cargo.com to request a demonstration of the full system